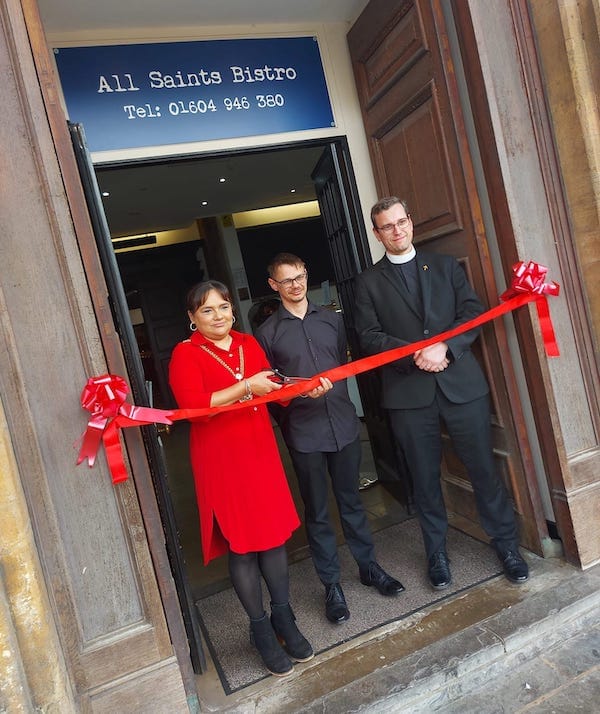 All Saints' Bistro
Since the refurbishment of the Narthex in the 1960s, there's been a café in All Saints' Church providing a warm welcome, delicious snacks, and light lunches. This is a privately run franchise, run by a small but dedicated team who are open seven days a week to provide hot and cold drinks, cakes, sandwiches and breakfasts at a very reasonable price.

You can find more information about the Bistro and their menu on their Facebook page.
Signup to our Newsletter
We'd love to share with you our e-newsletter, and keep you informed of what's going on in the church and community. If you'd like us to do that, and give your consent for us to contact you, click the button below and complete the signup form.
Subscribe to our Newsletter