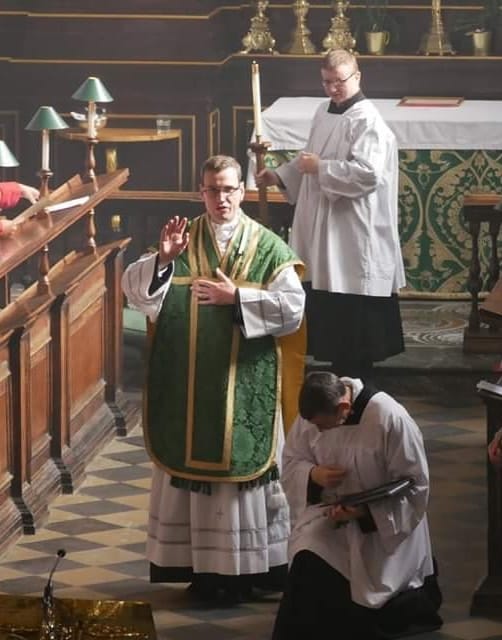 How we Worship
At All Saints' Church we seek to live out in our worship the maxim that the 'eucharist makes the church'. When we come to the Lord's Table as individuals, we are formed into that which we come to receive, which is the Body of Christ. And so the Eucharist, also called Holy Communion or the Mass, forms a central part of our life. On Sundays we celebrate the Eucharist at 8:00am and 10:30am. The former is a Book of Common Prayer said Service, and the latter a traditional form of Common Worship, the Church of England's modern pattern. The Eucharist is also part of our daily worship, at 12:30pm on Weekdays, providing a consistent welcome and a regular celebration to punctuate the day.

While Morning and Evening Prayer are said daily in church, on Wednesday and Thursday during term-time, our choristers join in this offering when they sing Choral Evensong. This service is drawn from the Book of Common Prayer of the Church of England and includes readings and prayers, psalms and anthems.
Signup to our Newsletter
We'd love to share with you our e-newsletter, and keep you informed of what's going on in the church and community. If you'd like us to do that, and give your consent for us to contact you, click the button below and complete the signup form.
Subscribe to our Newsletter